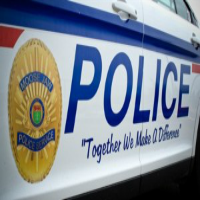 Moose Jaw Police say arson is likely after a vehicle fire in the 600 block of Lillooet St. W.
Investigators say a fire was reported shortly after midnight Thursday night.
According to a police report, it had spread from the vehicle to a nearby business.
Moose Jaw Fire arrived on scene and were able to get the fire under control.
But within 10 minutes, police were notified of another vehicle fire half a block away.
Police officers were able to control the fire with fire extinguishers until Moose Jaw Fire arrived.
It is believed an unidentified man started both fires and fled the scene.