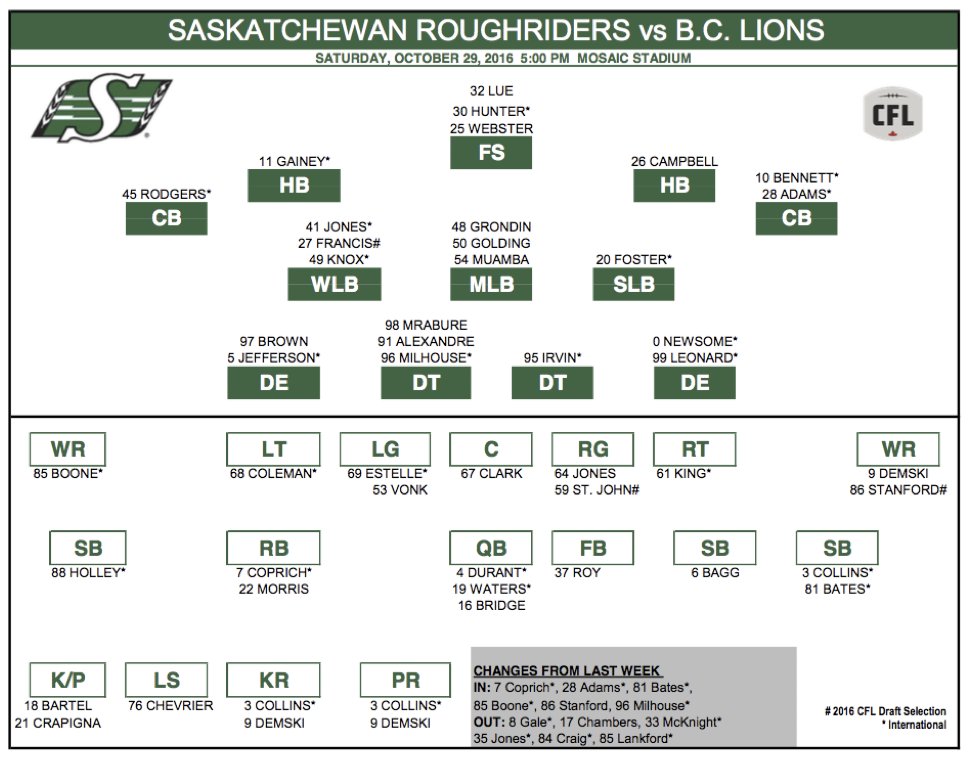 The Riders will be missing several starters for Saturday's home game against BC, the last home game ever at Taylor Field.
Greg Jones, Joe McKnight and Shawmaud Chambers are all out.
McKnight will be replaced by Illinois State product Marshawn Coprich.
620 CKRM's game day coverage from Mosaic Stadium will start at 2 o'clock with kickoff at 5 and post-game ceremonies to follow.