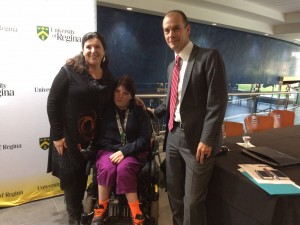 The University of Regina is calling on Saskatchewan employers to hire more people with disabilities.
The university is celebrating its 4 to 40 program as part of National Disability Employment Month.
Farm Credit Canada has hired three people through the program and encourages other organizations to do the same.
"To shift your organization often requires leadership, so someone has to create the energy to make some changes," said Michael Hoffert, President of Farm Credit Canada.
The 4 to 40 program was started three years ago and connects people experiencing disability with employers who embrace a 4 to 40 hour work week.