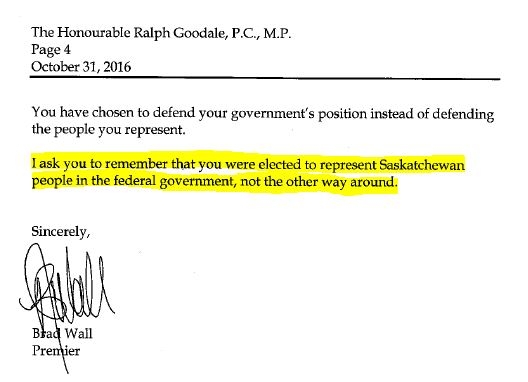 Premier Brad Wall is calling on federal minister Ralph Goodale to reconsider his stance on the nation-wide carbon tax.
The premier wrote a letter to Minister Goodale on Monday urging him to see the potential impact is could have on Saskatchewan's economy.
In the letter, Wall asks Goodale how he could get behind a tax without an economic impact assessment being done before it was introduced.
He goes on to highlight the effect the tax would have on carbon-intense industries like the agriculture, mining and oil and gas sectors.
Wall asks for the federal government to work with Saskatchewan on its climate-change initiatives, which center around green technology rather than a tax.