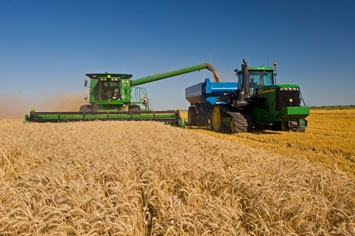 Some Saskatchewan farmers are hoping to be back in the field later this week.
The weather outlook calls for sunny skies and highs of 18 degrees on Saturday and Sunday.
Brent Flaten, with Saskatchewan Agriculture, says it's unusual for so many acres remaining to be harvested in November.
He expects some farmers will be trying to combine crops, even if they are tough or damp.
Flaten says the warmer forecast is good news for areas where the ground is not too soggy to support combines.
Some areas will need the ground to freeze before harvest can resume.