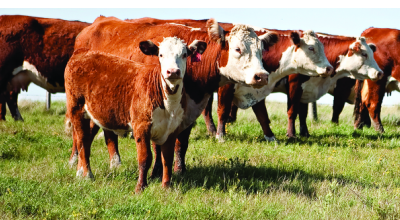 Saskatchewan cattle prices are mostly moving upward in the latest weekly update.
Provincial livestock economist Brad Marceniuk says feeder steer prices were higher in all weight categories.
Benchmark 500 to 600 pound steers rose 2 dollars 15 cents to average 171 dollars per hundredweight.
The biggest gain of 13 dollars was in the 900 plus pound category.
On average, feeder steers rose 5 dollars per hundredweight.
Feeder heifer prices were mixed with some declines in the light-weight categories.
The fall run of calves off pasture to market is underway with almost 45 thousand head of cattle sold in Saskatchewan last week, compared to 25 thousand the previous week.
Meanwhile, the price of D1 and D2 slaughter cows dropped 1.85 per hundredweight to average 85 dollars 25 cents.
D3 slaughter cows declined 1.84 to average 75 dollars 88 cents per hundredweight.