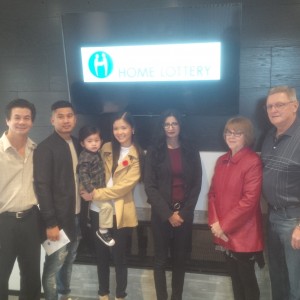 The Hospitals of Regina Foundation handed out its top prizes in the home lottery on Friday morning.
Bhupinder Dreger of Regina received the keys to a 1.1 million dollar show home in the Creeks.
She joked the new home is a definite upgrade from the home she is living in now.
Lisa Pham won the 700-thousand dollar "early bird" cottage at Katepwa Lake.
The winner of the 50-50 was Barry and Lillian Borys of Regina who take home just under 340-thousand dollars.