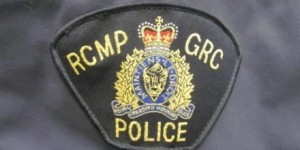 Greenwater RCMP is turning to the public to help solve a series of break and enters in the resort communities of Marean Lake, Barrier Lake and Greenwater Lake, Sask.
Sometime during the night of Oct. 28, several cabins were broken into between the Birch Street and McRae Road area at Marean Lake.
On Nov. 4, two similar break and enters were reported to RCMP in the communities of Barrier Lake and Greenwater Lake.
Police say food and alcohol were taken from the residences, and doors and windows were damaged in the break-ins.
Greenwater RCMP, along with the Tisdale RCMP Forensic Identification Section, continue their investigation.
Anyone with information that could help in this investigation is being asked to contact Greenwater RCMP at 306-322-2550, or anonymously via Crime Stoppers at 1-800-222-8477, SaskTel at *8477, or online at www.saskcrimestoppers.com