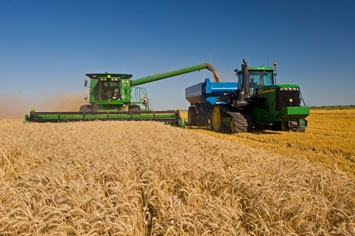 Saskatchewan farmers made some harvest progress during the mild weekend, but it is slow-going.
Bruce Burnett, weather and crop specialist with G3 Canada, says the prairie harvest was at 80-percent going into the weekend and some farmers were able to get back into the field.
But he says it is progressing at a slow pace.
Burnett says some areas have saturated soils and farmers will need the ground to freeze before they can resume combining.
He expects some crop will be left to harvest next spring.