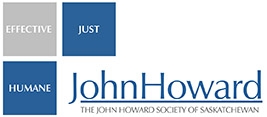 The CEO of the John Howard Society of Saskatchewan is supporting a recent announcement by the Ministry of Justice to reduce remands in custody.
There are currently 1,871 people in custody across the province, and Justice Minister Gord Wyant says 60-percent of those inmates haven't been convicted, and are awaiting a trial.
CEO Greg Fleet says it can be difficult on inmates living in a crowded jail where beds are double or triple bunked, and more people incarcerated puts additional stress on both corrections staff and the facility itself.
Wyant also said there has been an increase of 160 inmates over last year, costing the province 10 million dollars. He also said many of the people remanded are considered a low to no risk to the community.
Fleet says "we need to explore other ways of managing people who are working their way through the court system" and need to keep people who are not convicted out of correctional facilities.
(CJWW)