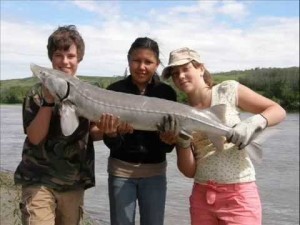 Fishers and hunters in Saskatchewan have a new mapping tool available which can help them before they head out on their next trip.
The HABISask (Hunting, Angling and Biodiversity Information of Saskatchewan) online mapping tool is designed to combine new and existing information on angling, hunting and biodiversity in the province.
HABISask offers mapping information and tools based on four map themes:
Hunting includes wildlife management zones, game preserves, road corridor game preserves, wildlife refuges, bird sanctuaries, wildlife biologist management areas and conservation officer field offices.
Angling includes water body locations, fish species presence, fish stocking history, special regulations, bathymetric (underwater depth) map links, fisheries management zones, fisheries biologist management areas and conservation officer field offices.
Project screening includes rare and endangered species observations and ecological protection specialist districts.
Wildlife viewing includes managed areas, Saskatchewan Bird Atlas and ecoregions.
"This is a fantastic resource for our outdoor enthusiasts across the province," Saskatchewan Wildlife Federation Executive Director Darrell Crabbe said. "HABISask has something for everyone, whether you're planning a hunting or angling trip, or looking for the best bird watching spots."
HABISask provides a window to species and habitat data as well as additional spatial information sources.
By selecting one of the themes, HABISask will pre-select respective map layers and provide mapping tools to help you quickly begin your planning efforts.