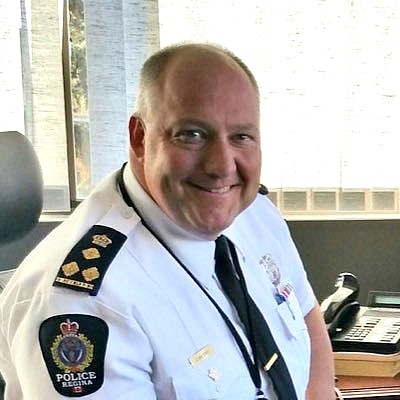 Evan Bray has been sworn in as the new chief of police for the Regina Police Service
Chief Bray takes over the job in Regina, after actively seeking the position in October.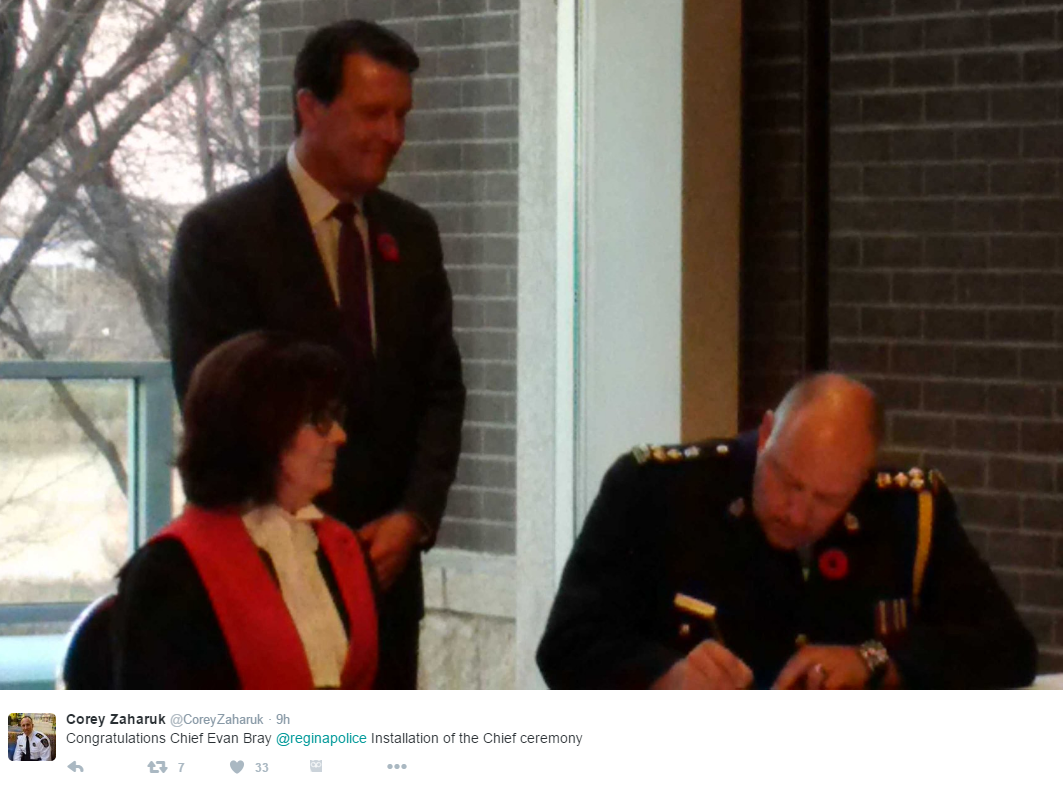 Bray is a 21-year member of the Regina police department.
At Tuesday's swearing-in ceremony, Bray says it's going to take a while for his new job to sink in, adding he's not used to being called "chief" just yet.
Bray, who has been with the police service since 1995, succeeds the recently-retired Troy Hagen.
Bray says the immediate focus will be looking at internal matters and making sure resources are being used efficiently.
The swearing-in took place at the Conexus Arts Centre, one day after returning mayor Michael Fougere and council – with several new faces – were sworn in.