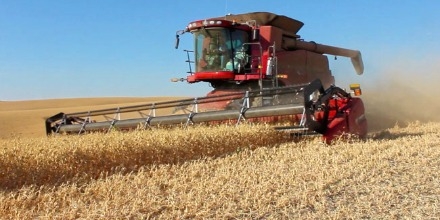 Combining in Saskatchewan is resuming this week after almost a month-long delay due to unusually wet weather.
Yorkton regional crop specialist Lyndon Hicks says harvest resumed on the weekend but many fields are still too wet to combine.
He expects more combines to be rolling this week due to extremely mild weather.
But he says grain dryers will be busy.
Hicks advises farmers to check their grain bins regularly to ensure the grain does not spoil.