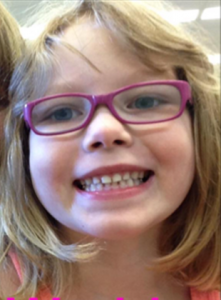 A missing seven year old girl has been found dead thus ending an Amber Alert that had been out for her.
RCMP say the body of Nia Eastman was found at a home in Choiceland, SK on Thursday at 12:45 p.m. The Amber Alert was de-activated at 1:30 p.m.
Adam was to have had the girl back in the care of her mother Wednesday night after 7:00 p.m., but that did not happen with his vehicle being found near Smeaton about three hours later.
The body of Adam Eastman was found around 5:30 a.m.,on a rural property east of Smeaton, SK, but there was no sign of Nia.
RCMP say Adam Eastman died from self-inflicted injuries.
Autopsies will be performed on both.