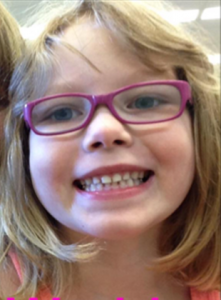 Saskatchewan RCMP say an Amber Alert in effect for a missing 7-year old girl in northeastern Saskatchewan is still in effect.
RCMP say the Amber Alert for Nia Eastman continues despite the fact the body of 45- year old Adam Eastman was found around 5:30 a.m. on Thursday, from self-inflicted injuries.
Nia was to be returned into the care of her mother Wednesday night at 7:00 p.m., but she never returned. The vehicle Eastman was using was found abandoned near Smeaton, SK around 10:00 p.m.
RCMP says the search continues for the little girl who was wearing pink eye glasses, a purple long sleeved shirt decorated with butterflies, a pink skirt and purple leggings with silver trim at the bottom.
RCMP are scheduled to have another update on the case Thursday afternoon.