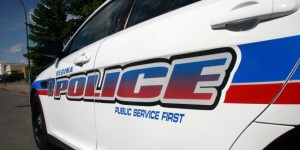 Regina police are searching for two men after an armed business robbery early Friday morning.
Police say it happened around 1:30 a.m., two men entered a business with guns and demanded money.
The men then fled the business without incident with an undisclosed amount of cash.
The two male suspects are described as being medium build, wearing a black hoodies and ski masks to cover their faces.
Police say the investigation is ongoing.
Anyone with information is asked to contact the Regina Police Service at 306-777-6500 or Crime Stoppers at 1-800-222-8477 (TIPS).