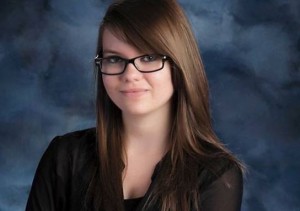 A two week trial is set to begin in a Regina courtroom Monday  for one of the two teenagers accused in the death of Hannah Leflar.
The boy is charged with first degree murder after the body of the  16 year old Regina girl, who was a student at Thom Collegiate,  was found dead in her home in January of 2015.
The other boy accused in the crime has already pleaded guilty and is awaiting to be sentenced with the Crown saying it is their intention to seek an adult sentence.
The Crown has said they will seek an adult sentence for the accused going to trial today if he is found guilty as well.