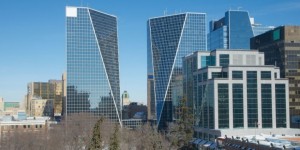 The Conference Board of Canada is predicting growth in Regina's economy for the rest of this year and next, but says that growth will be limited because of weakness in the oil, potash and agriculture sectors.
The board says while the economy will grow by 1.3 percent in 2016, the 2017 number is forecast to be 1.8 percent with the worst appearing to be over according to their autumn outlook.
The report adds Regina's projected GDP pales in comparison with average growth rates exceeding four per cent during the decade to 2014, including a huge 6.6 per cent output jump in 2011, and even such modest growth prospects hinge on improvements in commodity prices, which are slow in coming.
The board says Saskatoon's economy will also slightly outperform Regina's with growth forecast at 1.7 percent this year and 2 percent next.