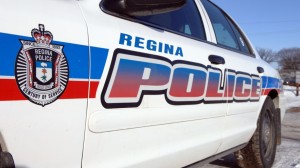 A 20 year old man, and five young offenders are facing a variety of charges after two teenage boys were shot in north-Central Regina on the weekend.
Police were called to the 700 block of Athol where they found a 14 year old boy and a 17 year old boy had been wounded. Both were taken to hospital where the 17 year old remains in serious, but stable condition.
Police say their investigation into the incident led them to a home on the 600 block of Garnet Street where arrests were made and two weapons seized.
Taurell Alexson faces a multitude of charges including attempted murder while two fourteen year olds, a fifteen year old, a sixteen year old and a seventeen year old –all male, are also facing many charges.
All are making a court appearance Monday.