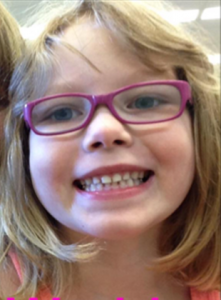 RCMP are confirming what many suspected last week, when it comes to the Amber Alert that was issued in Saskatchewan.
Autopsies have determined the cause of death for Adam Eastman was suicide, and homicide being the cause of death for Eastman's 7-year-old daughter, Nia.
The body of Adam Eastman was found just outside the community of Smeaton, Sask. last Thursday — just hours after an Amber Alert had been issued for his daughter.
Shortly after Eastman's body was found, Nia's body was found in a home in Choiceland, Sask.
Details on how both died will not be released.