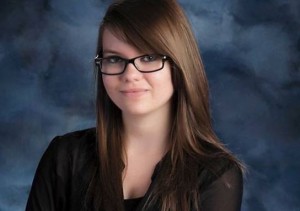 A mistrial has been declared in the first-degree murder trial of an 18-year-old man accused of killing Hannah Leflar in her north Regina home in January 2015.
Queen's Bench Justice Lian Schwann dismissed the jury early on day two of the initial two-week trial, after new evidence came to light Monday evening.
When court convened Wednesday morning, Schwann declared a mistrial, due to this newfound evidence.
The specifics behind the evidence that caused the mistrial will not be revealed at this time.
The new date for the 18-year-old accused's trial will be Feb. 6-17.