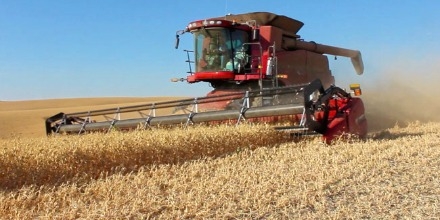 Farmers have made good harvest progress during the past couple weeks but rain and snow has brought operations to a halt in some northern and western areas.
Jim Wickett farms near Rosetown in West Central Saskatchewan and estimates harvest at 90 per-cent complete in his region.
He says harvest appears to be over til next spring for his area.
Wickett says durum is the main crop still to be harvested, and it has graded commercial salvage.
He adds there's still some lentils, canaryseed and flax to be harvested.
He is surprised at the loss from ducks and geese this year.
He says some spots of 40 or 50 acres have been cleaned out by ducks and geese.
He anticipates combining will wrap up next spring.