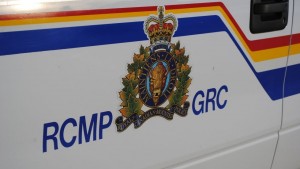 RCMP in Northern Saskatchewan are asking for the public's help in locating suspects who evaded police in a stolen vehicle.
Around 9:30 Friday night, Stanley Mission RCMP received complaints of an erratic driver, who nearly ran over a pedestrian.
Officers were able to track down the vehicle on Highway 915, where they then tried to pull it over, but the driver fled police.
Due to public safety concerns, Mounties did not pursue a chase.
Further investigation let officers to uncover the vehicle had been stolen out of Prince Albert.
A short time later, La Ronge RCMP were able to catch the vehicle on Highway 102 with a spike belt.
However, all occupants of the vehicle fled the scene before police could catch up to them.
The vehicle is described as a 2013, four-door, grey Ford Fiesta.
Anyone with information that could help in this investigation is being asked to call La Ronge RCMP at 306-425-6730 or contact Saskatchewan Crime Stoppers anonymously at 1-800-222-TIPS (8477).