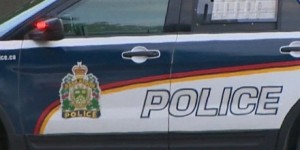 Saskatoon police are investigating after a man on a motorized scooter was a victim of a hit and run collision Saturday evening.
Police say it happened at around 5:25 p.m.; the man was riding his scooter on 3rd Avenue and 22nd Street East, when a black vehicle with a male driver and an unknown passenger turned southbound onto 3rd Avenue from 22nd Street and struck the man.
The victim suffered minor injuries and was treated at scene by EMS.
Police are asking anyone with information on this incident to contact the Saskatoon Police Service at 306-975-8300 or Crime Stoppers at 1-800-222-8477.