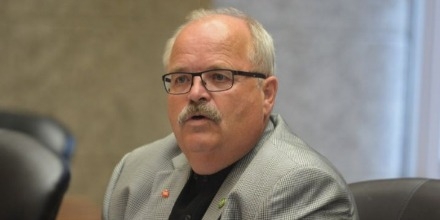 Prince Albert Mayor Greg Dionne is expected to respond Monday to the latest report released by Husky Energy on the oil spill into the North Saskatchewan River.
Last week, Husky Energy said shifting ground was to blame for a pipeline burst in July that leaked crude oil into the North Saskatchewan River and jeopardized the drinking water of thousands downstream.
The break, which happened about 160 metres from the riverbank, spewed out about 225-thousand litres of heavy crude oil with about 40-percent of the liquid flowing into the river.
The report by Stantec Incorporated found major rainfall, poor drainage, and a weak clay foundation were likely the causes for the ground movement.
The incident forced the Saskatchewan cities of North Battleford, Prince Albert and Melfort to shut off their water intakes from the river and find other water sources for almost two months.
Husky said it has spent about 90-million dollars responding to the spill, and wrapped up shoreline clean-up efforts in October after recovering about 210-thousand litres of what spilled.