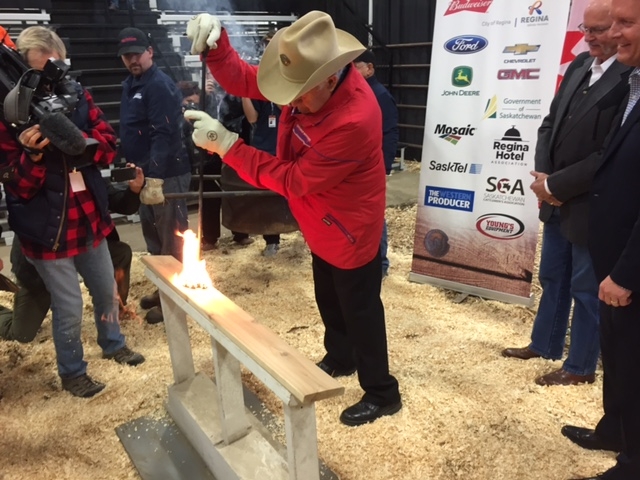 Canadian Western Agribition officially kicked off Monday in Regina with the "Burning of the Brand."
Agribition past president John Willmott had the honor of burning the Agribition logo brand into a wooden plank.
He says the show has changed a lot since it started in 1971.
Back then, he says there was a small trailer as an office.
Work is nearing completion on the International Trade Centre and he says it will be a great addition to Evraz Place.
He says Agribition is a national show and attracts a large group of foreign visitors to see the latest in livestock genetics.
He was recently inducted into the Canadian Agricultural Hall of Fame, and calls it a great honour.
John Willmott farms at Pense, west of Regina, and is a past president of Canadian Western Agribition.