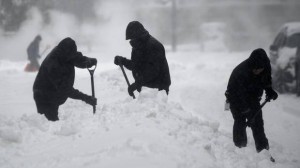 It hasn't snowed yet, but the city of Regina knows it is coming, and they want to make sure those who will be using the snow dump can do without problems.
The city is reminding users of the snow storage site their vehicles must be registered and they must have a valid radio frequency ID tag to gain access to the site on the southwest corner of Fleet Street and McDonald Street.
The city says there is no registration or payment facilities on site so it is important to complete the application form and that it will take 10 business days to process.
Users will now be charged on a cost-per-load basis, depending on the category and/or size of vehicle.
The new fees came into effect on November 1