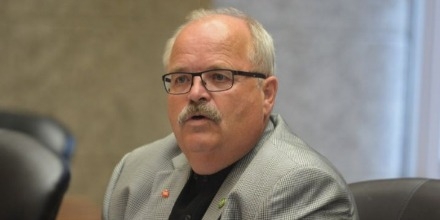 The mayor of a city affected by an oil spill in the North Saskatchewan River says a report by the company responsible hasn't answered all his questions.
Prince Albert had to shut down its intake from the river and find other water sources for almost two months after the July spill.
A Husky Energy report last week said shifting ground caused a pipeline to break and leak 225-thousand litres of heavy crude oil and diluent.
Mayor Greg Dionne said he wants to know exactly when the leak happened and how it was able to float the 380 kilometres between the spill site and his city.