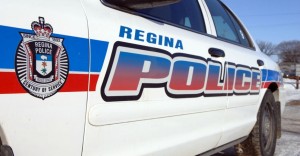 The Regina Police Service is reminding the public to report any suspicious packages to the authorities.
Police say if a package does raise any concern, you are not to touch it or move it.
The Regina Police Service Explosives Disposal Unit had to check out an "odd looking container" on Tuesday afternoon at police headquarters.
Members of the EDU did an initial assessment and advised that the lobby area should be vacated. Members of the public and employees were asked to leave the area.
The investigation led by the EDU determined the package was not a threat and appeared to be a 'geocache' container.
Anyone who has concerns over a package is asked to call the police at 306-777-6500, so they can determine any potential risk.