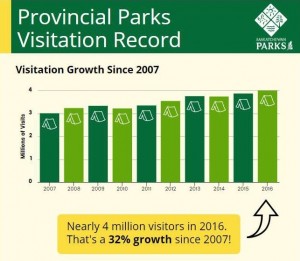 Saskatchewan's provincial parks and recreation sites hit a new attendance record of nearly four million visits in 2016.
This is an increase of 108,000 visits over the 2015 record.
According to a report, visitation to provincial parks has grown 32-percent since 2007.
The rise in numbers is attributed to providing visitors with new programs, upgraded facilities and infrastructure, and customer service.
Applications for the seasonal camping program will be available on January 4.
Seasonal camping applications will be accepted until February 2 and the draws will be made on February 6.