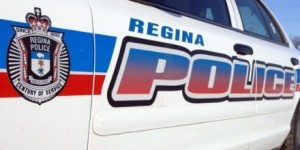 Regina police are say they are investigating four separate gun-related incidents which occurred within about 7 hours on Tuesday.
Around 4:37 pm, officers were called to the 1000 block of Argyle Street regarding a weapons offence. According to police, a gun was fired several  times in the direction of a house on the block. In a release to the media, police believe the suspect got out of a vehicle, fired the gun, then returned to the vehicle.
Shortly after 9:00 pm, police were called out to 5th Avenue and King Street for another weapons offence. This investigation revealed a man was walking in the area when a vehicle approached.  Apparently there was a brief exchange, and the suspect pulled out a gun and fired it in the direction of the pedestrians' feet.  The suspect fled.
Then, at approximately 10:25 pm, police were dispatched to the 700 block of Garnet Street for a report of a home invasion. The investigation revealed two people, a man with a gun and a woman, entered the home and demanded money.  The two suspects got away and no shots were fired.
Finally, at 11:03 pm, officers were called to the 1500 block of Rae Street where it is believed two men entered a home and pointed a gun at another man. The suspects then left, heading east on 9th Avenue. There were no shots fired.
In all four cases, no one was injured.
Police have not confirmed if these incidents are connected.
Anyone with information is asked to contact them at 306-777-6500 or call Crime Stoppers at 1-800-222-8477.