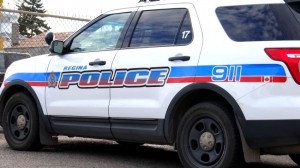 Regina police are  warning people about the extreme danger posed by drug consumption in light of two recent deaths, believed to be the result of drug overdoses.
Although the results of toxicology tests are not yet available, it is believed the deaths were caused by fentanyl, according to police
Police say they were dispatched November 8th, to a residence on Cameron Street, for the discovery of a deceased female.
Just over a week later, on November 17th, police went to a honeon McCarthy Boulevard for the discovery of a deceased male.
Both police and the Office of the Chief Coroner are investigating these deaths.
At this time, they are suspected to be drug overdoses, therefore not criminal deaths, but the possibility of fentanyl involvement makes it extremely important to focus the awareness of the Regina public now on the risks associated with the use of any illicit drugs but, most importantly, the increased risk associated with illegal fentanyl trafficking and use.