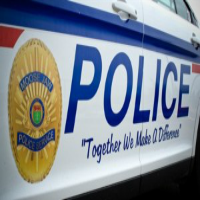 Moose Jaw police have a man in custody after two attempted robberies at the same business practically in the same day.
According to police, they were called to the business on 4th Avenue SW on Wednesday around 6:00 pm.
The area was searched by police with the assistance of the K-9 unit; but the suspect was not located. Nothing was stolen.
Then, just after midnight Thursday morning, the same business was broken into again and items were taken.
After further investigation, police identified a suspect and arrested an adult male a short time later.
He was charged with 2 counts of break and enter for the two incidents on November 23rd and November 24th.
As well, the suspect was charged with two additional break and enters to the same business on November 4th and November 20th.
Charges include 4 counts of wearing a disguise while committing an offence and one count trafficking methadone.