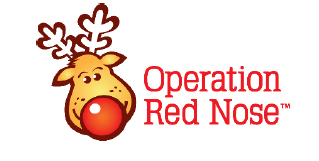 55-thousand volunteers, from 100 host communities across Canada will launch Operation Red Nose on Friday.
The red vest has become symbol of a safe holiday season on Canadian roads and highways.
This year marks the 33rd national campaign
In collaboration with SGI, Operation Red Nose will "bring you home for the holidays" beginning Friday until December 31st.
The Operation Red Nose mobile application is now available, for free, on the App Store and on Google Play, and allows one to contact the closest Operation Red Nose headquarters.
Motorists who will decide to safely get home with the help of Operation Red Nose volunteers will not only help make roads safer in their community, but they will also help contribute to the well being of youth and amateur sport by making a donation at the end of their ride.