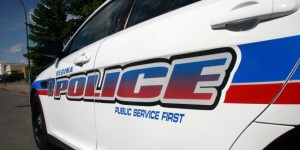 Regina Police have received over 25 phone calls reporting a traffic violation scam.
Victims of the scam received an email telling them they have been issued with a "rule infringement" or a "speed violation."
You will then be given the option to pay now in the email.
Police say they will never issue traffic tickets this way.
To report a possible phone scam contact the Canadian Anti-Fraud Centre.
If you believe you are the victim if this call the Regina Police Service directly.