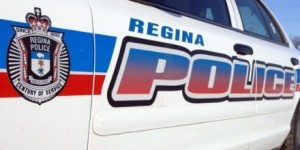 Two Regina women and one man are facing a total of 15 drug and weapon related charges after an armed robbery investigation.
On Monday Police observed the driver of a vehicle which was believed to be involved in an armed robbery.
Three people in the vehicle were arrested on the scene.
Police searched the vehicle where they found two firearms, ammunition, and substances that were believed to be methamphetamine, and cocaine along with an undisclosed amount of cash.
As a result 21 year-old Destiny Yvone Rose Moneybird was charged with Possession of a Scheduled Substance for the Purpose of Trafficking.
Moneybird made her first court appearance in court Thursday.
While 23 year old Daneen Lynn Whitequill was charged with Carrying a Concealed Weapon, and Failure to Comply with a Probation Officer.
Whitequill will make her first court appearance on Monday January 9, 2017.
Twenty-seven year old Chad Tyson Keewatin was charged with two counts of Possession of a Scheduled Substance for the Purpose of Trafficking, Armed Robbery, two charges of Failure to Comply with Probation Order, two charges of Possession of a Firearm of Ammunition Contrary to Prohibition Order, Careless use of a Firearm, Weapon, Prohibited Device or Ammunition, Possession of a Weapon, Unauthorized Possession of a Firearm, and Possession of a Prohibited or Restricted Firearm with Ammunition.
Keewatin made his first court appearance Thursday.