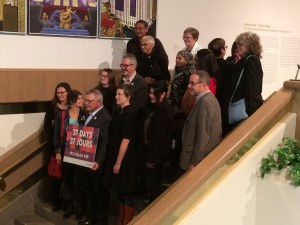 The federal government announced more than $2.7-million of funding for projects in Saskatchewan, which will celebrate Canada's 150th anniversary.
19 communities across Saskatchewan will see funding for the grass-roots projects.
Federal Minister Ralph Goodale says the projects will explore the themes of diversity and inclusion, reconciliation with Indigenous peoples, the environment and young people.
"To celebrate the nature and the character of people in Saskatchewan, who have contributed so enormously to the well-being and success of Canada," said Goodale.
The Mackenzie Art Gallery will see $228,250 to create a Canadian Indigenous Monument.