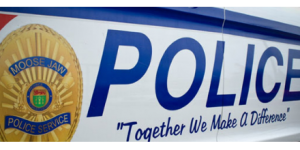 Moose Jaw police are reminding the public to keep their car doors locked and valuables out of sight, after three men were arrested for breaking into vehicles and stealing the contents inside Sunday morning.
It started around 2 a.m., when officers were called to the Sunningdale neighbourhood after reports of a man breaking into vehicles in the area.
Once members arrived, they found two other male suspects. All three men were taken into custody.
Stolen property was then recovered from several locations around the city, specifically the Everton Crescent and South Hill area. Among the property recovered was electronics, wallets, vehicle keys and purses.
Police say they will identify and return all stolen property to its owners as soon as possible.
Anyone whose vehicle was broken into overnight is being asked to report it to Moose Jaw police.
Police are also encouraging people to not leave spare keys or garage door openers inside vehicles, as they can lead to further entries to your property.