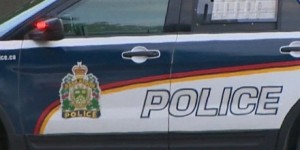 A 28-year-old Saskatoon woman is being charged with assaulting a police officer, after an arrest in the Varsity View neighbourhood ended with a woman being tasered Saturday night.
It happened around 8:20 p.m., police were called to the 1300 block of Temperance Street to investigate a report of a man breaching court ordered conditions.
Upon arrival, officers arrested the man without incident and removed him from the apartment building.
As police were leaving the scene, a woman known to the suspect charged at two police officers with an edged weapon. The woman failed to obey commands to drop the weapon and she was advancing on police when the taser was used.
Police say there are no obvious signs of injury as a result of the taser deployment, but the woman was taken to hospital by EMS.
The woman faces two charges of assaulting a police officer with a weapon.
Saskatoon police say the incident will be reviewed in accordance to policy.