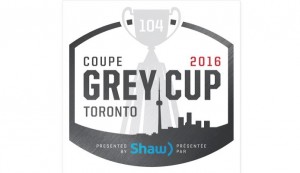 The Calgary Stampeders have a chance to cement their position as one of the greatest teams in CFL history.
The Ottawa Redblacks, meanwhile, are looking to pull off an upset for the ages.
Only one team will emerge victorious in the 104th edition of the Grey Cup this evening at Toronto's BMO Field.
Calgary posted a stellar 15-2-1 record in the regular season and crushed B.C. in the West final to reach the championship game.
Ottawa had a mediocre 8-9-1 mark but still managed to finish first in the weak East Division standings.
However, the Redblacks did look impressive in a victory over Edmonton in the East final.
Vegas bookmakers peg Calgary as a 10-point favourite to hoist the Grey Cup.
A sellout crowd of about 35,000 spectators is expected.
The weather forecast calls for temperatures around the freezing mark with a chance of precipitation.
(The Canadian Press)