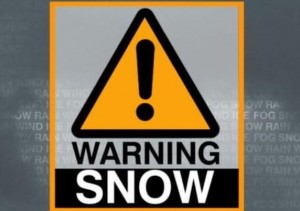 The southeast corner of Saskatchewan should brace for some snow, and a lot of it.
Environment Canada has issued a snowfall warning for the southeast corner with 20 to 30 centimetres of snow expected by Wednesday as a developing low pressure system in North Dakota will move across the border.
The snow is expected to start falling Monday morning.
The weather office is advising for any non-essential travel to be reconsidered.
Special weather statements regarding the snow are also in place for the Estevan, Weyburn, Yorkton and Moosomin regions.
Regina is expected to see about 2 centimeters of snow Monday night with it being quite windy.