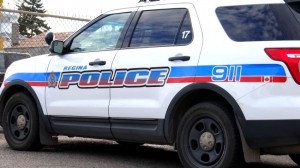 Henry Janzen School was put into a "Secure the Building" mode on Tuesday morning for a short time while police investigated a potential threat nearby.
Police were sent to a home a short distance from the school on Rink Avenue after receiving a complaint about a man with what was believed to be a firearm.
School officials were contacted with the "Secure the Building" protocol being put into place meaning all doors to the school are locked and monitored with regular school activities continuing.
Two suspects were taken into custody, but no weapon was recovered.
The protocol was lifted a short time after being called.