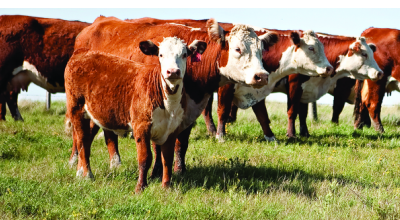 Saskatchewan feeder cattle prices were on the rise in the latest weekly update from the provincial ministry of Agriculture.
Feeder steers were up nine dollars per hundredweight on average.
Lightweight feeder steers had the biggest gain at 14 dollars.
Benchmark feeder steers in the 500 to 600 pound category were up 11 dollars to average 193 dollars per hundredweight.
Feeder heifers were also higher in all weight categories, rising between  one and nine dollars.
Marketings were 36 thousand 832 head last week, up from 35,119 head the previous week.
The price for D1, D2 slaughter cows increased 2 dollars 25 cents to average 85 dollars per hundredweight, while D3 cows rose 1 dollar 82 cents to average 77 dollars 42 cents.