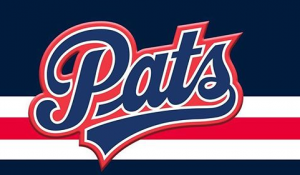 After dropping to number 2 last week, the Regina Pats have regained the number 1 spot in the Canadian Hockey League rankings.
The 17-2-4 Pats have not played since finishing a 6 game road trip in Kelowna this past weekend, but will be back on home ice Saturday against Prince Albert on "Dale Derkatch Bobblehead Night".
While it is far too early to tell who will be in goal for Regina Saturday night, head coach John Paddock says he has extreme confidence in both Tyler Brown and Jordan Hollett feeling the duo are the best 1-2 combo in the WHL and that a championship can be won with those two guarding the goal.
Despite the fine season Regina has had, a number of people have questioned whether or not the goaltending can bring them a WHL championship.
Paddock says if that area does let the team down at the end, then shame on him and shame on them.
He made the comments during Tuesday's Sportscage with Rod Pedersen.