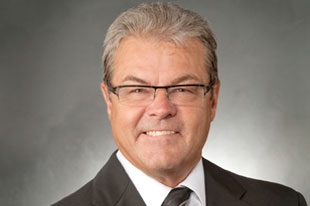 Saskatchewan Party MLAs are mourning the loss of their good friend and colleague Roger Parent, MLA for Saskatoon Meewasin.
Parent passed away Tuesday night at Royal University Hospital in Saskatoon with family members at his side. He was 63.
"Our deepest condolences, thoughts and prayers to Roger's family," Wall said. "This is a huge shock to all of us. Roger was here in the Assembly carrying out his duties throughout most of the fall session and only learned he had cancer in the past couple of weeks.
"This is a sad day and sudden loss for all of us who knew Roger."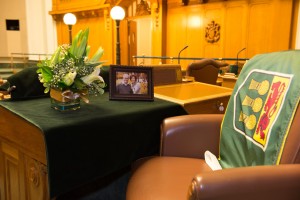 Parent was first elected in 2011 and was re-elected in the provincial election earlier this year. Prior to his election, Roger was involved in several community initiatives including the Saskatoon Homelessness Initiative Partnership, Saskatoon Regional Economic Development Authority Aboriginal Economic Development Committee and the Saskatchewan Committee on Aboriginal Procurement, Métis Nation – Saskatchewan.
NDP leader Trent Wotherspoon has also issued a statement on Parent's death.
Wotherspoon says Parent was a beloved family man and a well-respected man in his community.
Wotherspoon adds as we remember and honour Roger, to also think of all those who have fought and those who are still fighting this horrible disease as well as those who have felt this terrible loss.
Flags at the Saskatchewan Legislature have been lowered to half-staff in honour of Roger Parent.