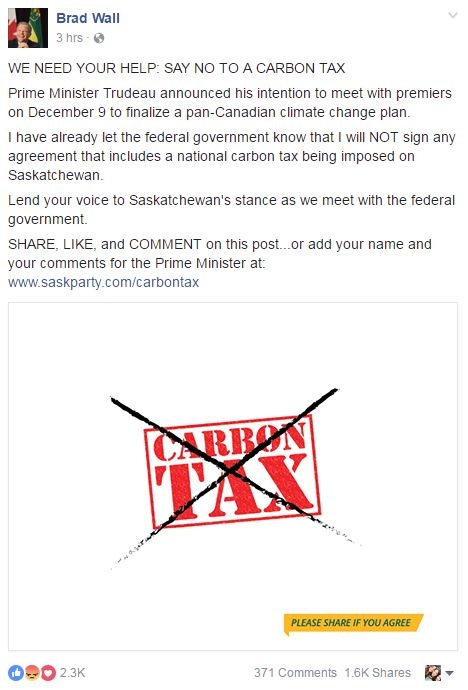 Premier Brad Wall has started a social media campaign in the hopes of shutting down the nation-wide carbon tax.
The premier took to his Facebook page this morning calling on people to sign a petition to end the tax before its installed.
In the post, Wall says he has already informed the federal government he will not be signing an agreement to implement the tax.
The premier is set to discuss the tax and finalzie a pan-Canadian climate change plan with Prime Minister Justin Trudeau and his fellow premiers at the First Ministers' meeting on December 9.