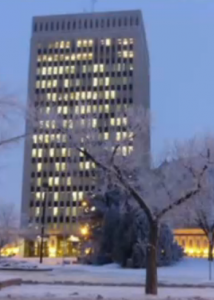 In 2017 the city of Regina will unveil a Transportation Master Plan to accommodate a growth in population to 300,000 over the next 25 years.
The plan will cover the city as a whole as well as many different modes of transportation including cars, public and biking.
Diana Hawryluk Executive Director of City Planning and development says that the plan also includes traffic projects that are both short term and long term improvements.
"Within the plan it talks about short term within five years all the way up to 25 years with different transportation projects that will need to be undertaken."
Hawryluk says that includes projects in the much talked about University Park Drive and Arcola Avenue area.
She says the plan has been in development for a number of years.
The city says the plan will be revealed in mid 2017.