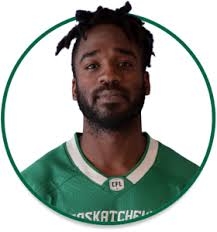 Shock, sadness and anger. Those are some of the feelings going through the mind of Rider president and CEO Craig Reynolds and many others in the organization after the death of Joe McKnight.
The 28 year old running back was gunned down in a New Orleans suburb on Thursday in what police there are describing as a road rage incident.
Reynolds says counselling services will be made available to players in need of it and the team's pastor has also made himself available.
Head coach and general manager Chris Jones says the team has suffered a tremendous loss.
Jones says he has been following McKnight for a long time and was glad to have him both in Edmonton and in Saskatchewan.
He says he hadn't reached his potential yet, and was a part of the team moving forward.
The man accused of shooting McKnight has been released from custody with the Jefferson Parish County Sheriff's department saying Ronald Gasser has not been formally charged with anything at this time.