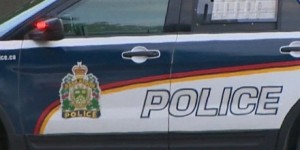 Saskatoon police are investigating after a late night business robbery on Friday.
It happened around 11:42 p.m., two men in dark clothing, gloves and face masks robbed a business in the 3700 block of Diefenbaker Drive with a firearm.
Cigarettes, candy and an undisclosed amount of cash were taken.
According to police, the two suspects fled on foot before officers arrived.
They say the K9 track that followed proved unsuccessful; however, several items stolen were recovered, along with the firearm.
No one was injured during the robbery.
Anyone with information is asked to contact Saskatoon Police Service at 306-975-8300 or Crime Stoppers at 1-800-222-8477.