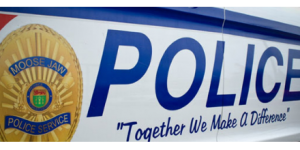 Police are on the search for the driver of a white SUV who hit a pedestrian in Moose Jaw on Friday.
They said it happened at a crosswalk in the 900 block of Main Street North.
Apparently the driver asked if the pedestrian was okay, but then fled the scene after they were given no response from the victim.
Later, the pedestrian reported minor injuries.
Anyone with information is being asked to contact Moose Jaw police.